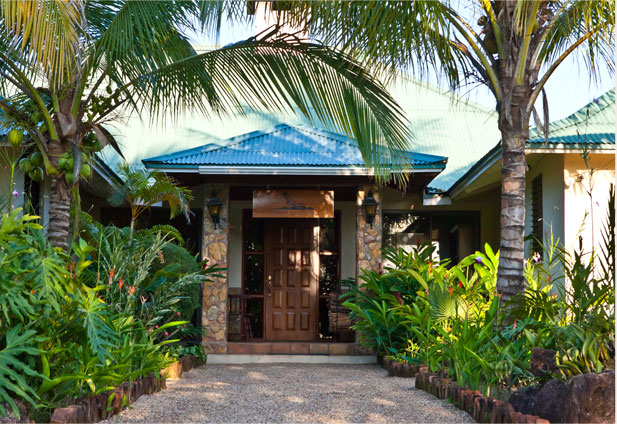 06 May, 2014
Amazing Honeymoon
We stayed at HVI for only two nights, which was probably not enough. The staff was incredible, it is so nice to immediately feel welcome and basically like family. The rooms were very comfortable and the views around the HVI are so amazing. We spent one afternoon at the private waterfall, this is a must do!

The food was really great, everything was always so fresh. Our waitress Ofelia called us by our first names from the get go, which was really great.

If you like the outdoors, wildlife, but also a nice cozy place to relax this is the place to be. We cannot wait to go back with our families.

Note: The bugs are not a problem if you wear bug spray, and they tell you this from the get go at check in! The staff is more than willing to help you with any of your needs, all you need to do is ask!
Room Tip: We stayed in room 8, Orange Breasted Falcon. It was very quiet and secluded, would recommend it!
< Go Back to News and Events