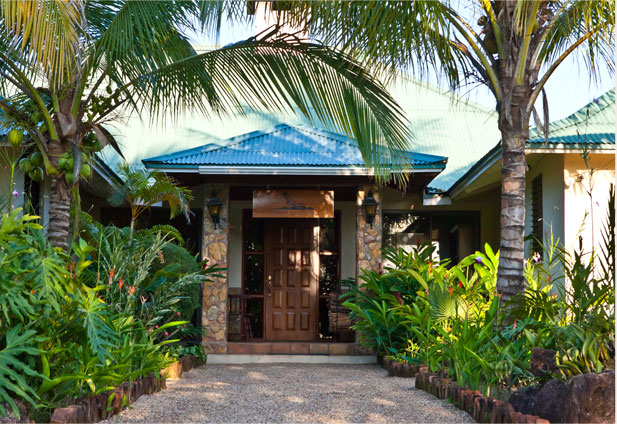 09 Jan, 2013
New Tours At Hidden Valley
Two New Premium Tours Available
Hidden Valley Inn & Reserve is offering two new premium tours to guests interested in discovery expeditions. Both tours offered explore the Chiquibul National Park, the largest of Belize's naturally protected areas located in the Cayo District. Both tours may be arranged through Hidden Valley Inn in partnership with EcoQuest Expeditions.
Monitoring the Magnificent Scarlet Macaw
The "Monitoring the Magnificent Scarlet Macaw" tour takes visitors into the wilderness of the upper Macal River. The tour begins with a drive across the Mountain Pine Ridge Reserve through Mayan villages and to Chalillo Lake where excursionist board a motorized skiff for a guided trip up the Raspaculo and Upper Macal Rivers.
On this tour participants enter a world of pristine wildlife, where they help rangers document the numbers and behaviors of the scarlet macaw, as part of the conservation effort to keep these rare and beautiful birds from extinction. Along the way, other beautiful fauna include Kingfishers and the Great Blue Heron, Morelet's crocodiles and Belize's national animal, the Tapir.
Overnight in the Chiquibul Cave System
The longest and largest Cave System in Central America, the Chiquibul is made up of four cave networks, Kabal, Tunkul, Cebada and Xibala, all formed by the ancient river of the same name. The quiet and beautiful sub terrain is filled with vast caverns, aqua rivers and Mayan artifacts. Over 35 miles of cave passages have been mapped.
The tour begins at base cap, about two hours from San Ignacio. It starts with a 4x4 drive through the jungle to the drop off point, where a hike through primary forest brings visitors to the entrance of Kabal Cave. Exploration includes the Great Sand Passage, the Chiquibul Chamber, Mayan pottery; and a campfire dinner, overnight camping, breakfast and lunch the following day are also part of the experience.
Photo credit: David Larson
< Go Back to News and Events